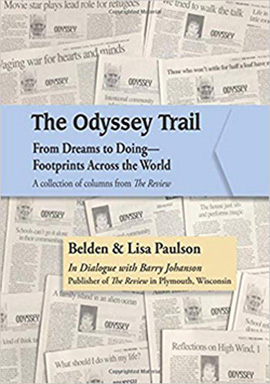 The Odyssey Trail:
From Dreams to Doing — Footprints Across the World — A collection of columns from The Review
by Belden & Lisa Paulson
The "Odyssey" columns that appeared in The Review took the form of a unique long-term interview. They were the brainchild of publisher Barry Johanson, who originated them for his distinguished community newspaper in Plymouth, Wisconsin. His plan was to ferret out details that Belden Paulson, resident of the nearby town of Mitchell, wrote about in his provocative memoir, Odyssey of a Practical Visionary: Eco-communities • Sustainable Futures • Refugee Resettlement • Poverty and Racism • Dysfunctional Schools.
Beginning in January 2010, for over a year Barry emailed questions to Bel and his wife, Lisa, based on that book and relating to their lifetime together pursuing out-of-the-box ideas, projects, and wide-ranging adventures.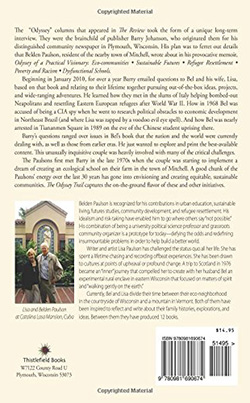 He learned how they met in the slums of Italy helping bombed-out Neapolitans and resettling Eastern European refugees after World War II. How in 1968 Bel was accused of being a CIA spy when he went to research political obstacles to economic development in Northeast Brazil (and where Lisa was zapped by a voodoo evil eye spell). And how Bel was nearly arrested in Tiananmen Square in 1989 on the eve of the Chinese student uprising there.
Barry's questions ranged over issues in Bel's book that the nation and the world were currently dealing with, as well as those from earlier eras. He just wanted to explore and print the best-available content. This unusually inquisitive couple was heavily involved with many of the critical challenges.
The Paulsons first met Barry in the late 1970s when the couple was starting to implement a dream of creating an ecological school on their farm in the town of Mitchell. A good chunk of the Paulsons' energy over the last 30 years has gone into envisioning and creating equitable, sustainable communities. The Odyssey Trail captures the on-the-ground flavor of these and other initiatives.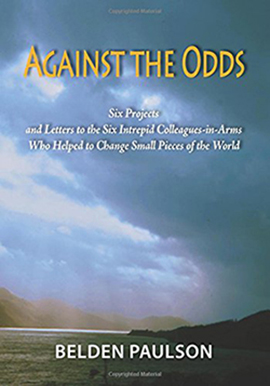 Against the Odds:
Six Projects and Letters to the Six Intrepid Colleagues-in-Arms Who Helped to Change Small Pieces of the World
by Belden Paulson
The first step Belden Paulson takes when he launches into a new project is to envision the ideal outcome. He shares this image with colleagues: If the best happens—this is how we can expect it to play out. There may be minimal ideas as to how to get there, especially if the goal is complex or requires jumping into virgin territory. There will be obstacles and as time moves on the steps along the way may shift, but the essential objective remains firm. Bel describes six chapters of his adventurous life that mark distinct, radically different experiences, both philosophically and professionally. To relive the high points, he writes a letter to a key partner in each.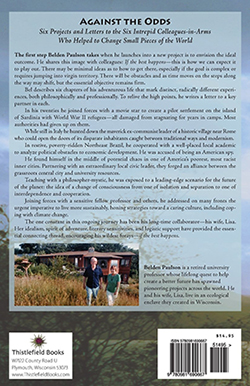 In his twenties he joined forces with a movie star to create a pilot settlement on the island of Sardinia with World War II refugees — all damaged from stagnating for years in camps. Most authorities had given up on them.
While still in Italy he hunted down the maverick ex-communist leader of a historic village near Rome who could open the doors of its disparate inhabitants caught between traditional ways and modernism.
In restive, poverty-ridden Northeast Brazil, he cooperated with a well-laced local academic to analyze political obstacles to economic development. He was accused of being an American spy.
He found himself in the middle of potential chaos in one of America's poorest, most racist inner cities. Partnering with an extraordinary local civic leader, they forged an alliance between the grassroots central city and university resources.
Teaching with a philosopher-mystic, he was exposed to a leading-edge scenario for the future of the planet: the idea of a change of consciousness from one of isolation and separation to one of interdependence and cooperation.
Joining forces with a senstivie fellow professor and others, he addressed on many fronts the urgent imperative to live more sustainably, honing strategies toward a caring culture, including coping with climate change.
The one constant in this ongoing journey has been his long-time collaborator — his wife, Lisa. Her idealism, spirit of adventure, literary sensitivities, and logistic support have provided the essential connecting thread, encourageing his wildest forays — if the best happens.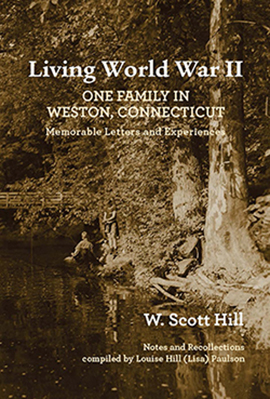 Living World War II
One Family In Weston, Connecticut
Memorable Letters and Experiences
by Lisa Paulson
Introduction
After the recent publication of my third book—all three of them about our family life and adventures since meeting my husband-to-be, Belden, in Naples, Italy, in 1952—I got around to investigating dusty boxes of earlier family letters and memorabilia. Many of these were from my late parents, Westonites Scott and Betty Hill, reporting to his parents in Reno, Nevada, and hers in Harrisburg, Pennsylvania. Because everyone in our family had a habit of "writing home" at least once a week, this added up to a prodigious volume of saved correspondence.
I was particularly struck by the detailed reporting of quotidian happenings during World War II that my father, in particular, wrote to his parents; he had been writing to them from the time he started out on his own in the early 1920s. This time period was neatly bracketed because it was almost exactly those years (1939-1945) that our family lived in Weston. Scott and Betty were able to move back much later, in 1959, building a house where they spent the rest of their lives, and became deeply involved with many aspects of the town they loved. It was that earlier wartime, though, that was definitive for all four of us. I've long felt compelled to pull out the details that ignite a unique chapter in the history of our country and particularly of our small Connecticut town. In 1939, I was eleven and my brother Douglas was six years younger.
I gather here the archival materials that tell the story, with particulars and vignettes that Doug and I remember, but for the backbone of the chronology, I draw mainly on Scott's letters to his parents. My intent is to give the flavor of life in Weston during wartime—both the thinking about the news as it was happening, and about how everyone coped with the increasing shortages and privations. I also just wanted to convey an idea of what everyday life was like generally for our family almost seventy years ago.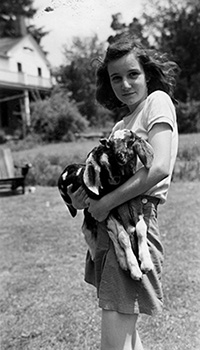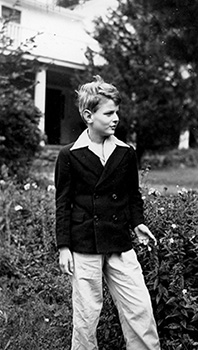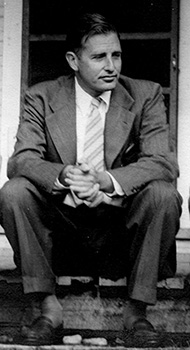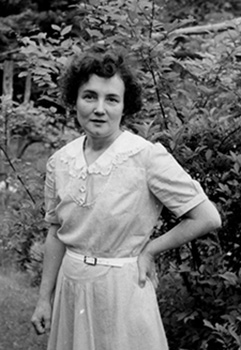 Of Stones and Spirits: 60 Years of Travel
by Lisa Paulson
I recommend world traveler Lisa Paulson's perspectives on historic moments—China's cultural revolution, Castro's Cuba, stalemate in the Middle East, Tito's Yugoslavia—on Brazil's mysterious spirit world, on a "Futures-Creating" seminar in Japan, and while floating down the Rhone River in France.
Stones have stories to tell. Spirits link us to important dimensions in understanding a changing world. Traveling with her extensive family, Lisa Paulson looks and listens. Her reports draw you in.
—  Henry M. Halsted III, Vice President Emeritus, the Johnson Foundation, Racine, Wisconsin
For Lisa Paulson, travel is more than ticking off a list of traditional sights. Her travels, like her marriage, family, and spiritual sensitivity, have never been scripted or perceived separately from one another. Her latest book, Of Stones and Spirits, is a poetic narrative spanning over half a century and four continents of travels by herself and with her husband Bel, and eventually includes their children and grandchildren. They arrived in countries to serve, to understand critical moments in history, to seek new ideas for living, or to search for family roots. We learn how different concepts about education, healing, meditation, and living consciously and sustainably became deep and permanent for herself, her marriage, and her role as co-founder of the High Wind community experiment. Lisa's "You-are-there" style places the reader directly into each journey.
—  Robert A. Pavlik, Coordinator, Project for Community Transformation, College of Professional Studies, Marquette University, Milwaukee, Wisconsin
Lisa Paulson's Of Stones and Spirits will give you fascinating insights into the interesting places and people of the countries where she and her husband Belden lived and worked. You'll see Italy (Rome, Naples, and Sardinia) and Brazil through the eyes of a woman engaged in the culture, not merely observing it. Then, in her later travels, she piques your interest and stirs your curiosity with vivid descriptions of popular destinations such as Tuscany and the Mediterranean coast, along with other, more mysterious, locations, such as the prehistoric caves of southern France. She'll inspire you to research diverse cultures and perhaps be more adventurous in your own travels, as the Paulsons and their lucky cohorts have been with theirs.
—  Don Murray, Academy Award-nominated, Hollywood Walk of Fame-honored actor; author of the biography Marilyn and Me, cofounder of the Homeless European Land Program
Traveling widely is easy; traveling wisely is hard. Lisa Paulson has managed both feats in Of Stones and Spirits. She has given us lively snapshots of places as little known as the remote Isle of Erraid in Scotland (complete with an essential glossary) or as familiar as the never-tiring hills of Tuscany—always with her own twist, interwoven with an engaging account of her life with Bel, her husband of six decades. Bravo! We who benefit from your travels salute you.
—  Karl E. Meyer, author of fourteen books spanning much of the world, which he has covered as a foreign correspondent (Washington Post) or commented on as an editorial writer (The New York Times)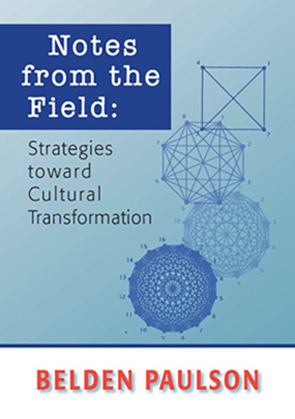 Notes from the Field: Strategies toward Cultural Transformation
by Belden Paulson
Today there are mini-revolutions in many parts of the world. It is not only the downtrodden who are rising up, but also the middle classes. The institutions that are supposed to run things are not working very well. The challenges to solve the most critical problems seem beyond the capability of the governors.
Violence can spread to any area. Each circumstance is unique in its own setting, but behind all the eruptions, the essence is the same. PROBLEMS ARE NOT BEING SOLVED.
In the United States we still live in a fairly stable environment. But the protests we observe elsewhere are coming closer to home. Our government often appears incapable of confronting the great issues: environmental perils threatening the planet, growing economic and social inequality, inability to handle finances, chronic joblessness.
Despite the above, however, human creativity is really limitless. Go to any town or city, to any community, to find people at work who are defining the challenges and coming up with solutions. Sometimes they fail, but they are out there, and there are victories.
You have here a kind of casebook in problem-solving, focusing on an array of issues. Notes from the Field pulls out key sections of materials compiled over many years—authentic, real-world experiences. The reader will find accumulated wisdom from decades of work. The overlapping themes are international, urban, community, and sustainable living. These flashes from frontline projects are all directed toward building a better world.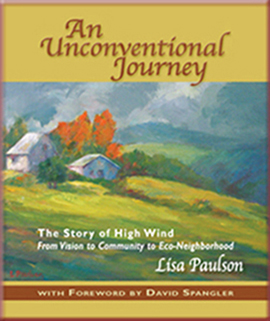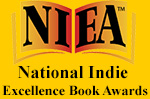 An Unconventional Journey
by Lisa Paulson
An Unconventional Journey brings the values and lessons of Findhorn, the renowned spiritual/ecological community in Scotland, home to Wisconsin, where the author cofounds the rural community experiment, High Wind, with her husband Belden Paulson and numerous associates. She details the history of the evolution of High Wind and shares its significant achievements while providing an honest look at the enormous challenges the community faced. Journey assesses High Wind experiences through the eyes of its participants, evaluates High Wind's place in the broader community movement, and provides an overview of communal groups through the ages, with an emphasis on the last half of the twentieth century.
"At no other time in history has this story more urgently needed telling or our yearning been more intense for this image of the good life. An Unconventional Journey, and the radiant lives unfolded in it, are the hope we hold in our hearts. Reading this powerful tapestry of High Wind strengthens our resolve never to be satisfied with less than what is shown here."
— Carolyn Kelley Williams,
Managing Editor Emeritus, International Journal of Gynecology and Obstetrics; Certified Journal Consultant, Progoff Intensive Journal Program.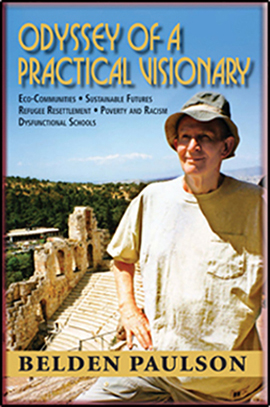 Odyssey of a Practical Visionary
by Belden Paulson
Odyssey of a Practical Visionary is the story of Belden Paulson, whose life has been dedicated to building a better world politically and economically.
His many distinct "careers" — international, urban, futures— reflect a recurring theme: tackling problems that others often called "hopeless," sometimes with surprising results. Odyssey is a compelling memoir of unique experiences and brave experiments, pointing the way to a better future for the human family.
"With peak oil and climate change set to transform all our lives radically, this intensely personal memoir by a 'practical visionary' chronicles the challenges and rewards, the joys and woes involved in implementing transformational values in a world that desperately needs them but is as yet loathe to embrace them."
— Roger Doudna, PhD
Educator, Founder of the Findhorn Foundation Fellowship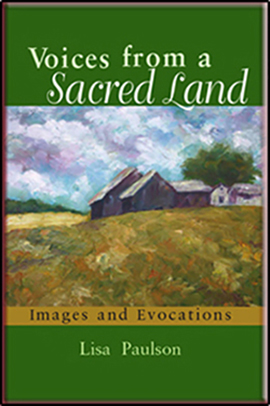 Voices from a Sacred Land by Lisa Paulson
While chronicling the history of High Wind, an experimental ecological community developed with her husband, Belden, Lisa Paulson realized that it was the powerful, enchanting, healing presence of nature itself that had deeply influenced all she felt and did. This poetic collection is enhanced by her own and others' responses to the land she had grown to love and cherish. Voices is enhanced by four-color photographs and paintings.
"This book is an extraordinary literary testament of nature's healing and restorative gifts."
— Recommended & Reviewed in The Mindquest Review Of Books, by Lightword Publishing